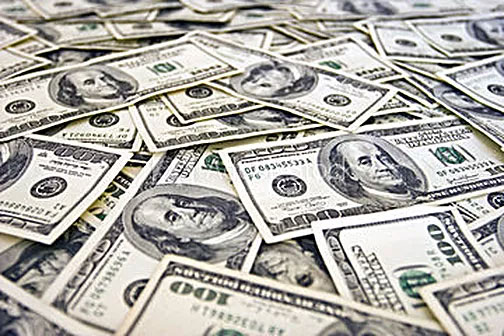 Money. I promised to return to this. I am very familiar with the leading advocates and parent-side special education lawyers in Northern New Jersey. Based on that knowledge, I can tell you that the average non-attorney parent advocate charges about half the hourly rate of the average parent-side education attorney. Assuming that you have all the money in the world (and you don't, or you'd just pay for your child's education needs and forget about it), you should still pick the right professional for the job based on the factors discussed above.
But if, like most people, you often have to make choices to fit your budget, you should consider the following before hiring an advocate solely because she's cheaper than a lawyer. This assumes that, based solely on the factors discussed above (not including money), you would ordinarily hire a lawyer. But you just don't believe you can pull together the cost of engaging counsel.
1. "Let's Make a Deal." The prevailing party fees provision of the IDEA can often make it possible to obtain competent counsel where you might otherwise not be able to afford one. For example, some attorneys will accept a very strong legal case without payment from a client, simply because they believe strongly that they will win the case and get prevailing party fees from the school district later. My office will often do this (in collaboration with the Innisfree Foundation) on a limited scope engagement, for example in a dispute over an independent evaluation, access to student records, or requests for public records under the Open Public Records Act. Depending on the nature of the dispute, income analysis may or may not be necessary.
Taking a case with no payment from a client can be very risky. And it's very, very unusual for a case to be so clear cut that an attorney can know with anything like certainty that he will succeed and get paid by the district. Consequently, many attorneys would be reluctant to take a case on terms where the client pays nothing. However, many of those are willing to share the risk, and "put some skin in the game."
One common way to do this is for a parent to pay a portion of an attorney's hourly rate, with the remainder structured as a "success premium." Considered as a whole, this is best characterized as a "hybrid" engagement agreement, i.e., part hourly, part success premium. In an engagement like this, if an attorney normally charges $400 an hour (a common rate in Northern New Jersey), he might accept half that from the client ($200 an hour, or only slightly more than good advocates charge), with the remainder deferred until the end of the case, to either be obtained by the school district or waived. If you make an arrangement like this, though, be sure that the engagement agreement (which should be in writing) is very clear about what happens if you settle the case. My office often makes hybrid agreements with clients, without regard to income.
2. Seek Pro Bono Counsel. Pro bono counsel, in the truest sense of that term (i.e., lawyers who represent clients in need simply for the good of the public, and not for their own benefit), would not reserve the right to attorneys' fees, even at the end of the case if obtained from the defendant. Frankly, every lawyer should do some pro bono work. In New Jersey it is required. (For this reason, if you are paying a lawyer, you should ask him about his pro bono work. His answer may be a window into how passionate about parents' and children's education rights.) But no lawyer can do too much pro bono work and still make a living. And we all have to make a living one way or another.
If you are income-qualified (usually, in New Jersey, this means your household income is less than 350% of the federal poverty guidelines), special education pro bono referrals can be obtained (to the extent that willing attorneys are available) by Volunteer Lawyers for Justice, Legal Services of New Jersey, Disability Rights New Jersey, and the Innisfree Foundation. But even if you are income-qualified, sometimes it can take a very long time to come up on the list. In addition, a recurring problem in serving this community is the need to engage expert witnesses. While you may be able to obtain pro bono counsel, you will be very unlikely to obtain a pro bono expert. And practically speaking, you must have an expert to win your case. Activists and parent-side attorneys and advocates in New Jersey have struggled with this issue for years. It's not right, but this summary would be incomplete if I didn't note the problem.
In very rare circumstances, even if a family is not income-qualified, but the child has a very compelling legal case the Education Law Center is able to identify pro bono counsel for the attorney.
3. Seek a Sliding Scale Arrangement. A sliding scale is not the same as a hybrid agreement. Under a hybrid agreement, the attorney will charge the client a reduced rate, but preserve his ability to obtain prevailing party fees from the school district. Under a sliding scale agreement, the reduced rate is the full amount the attorney will charge. This is significant, because if the attorney is in a position to insist on being paid the balance of his fees, that insistence can get in the way of settlement. An excellent example of sliding fee arrangements is the Innisfree Foundation's "Low Bono" program, in which my office participates.
4. Remember reimbursement. Remember that if you sue your school district and win, the district has to reimburse you for the cost of paying your lawyer. So perhaps, if you're confident in the merits of your case, you can access funds through a loan or gift from extended family, or your college fund. But be careful. No litigation is a sure thing. Don't "borrow" funds that absolutely must be paid back (or absolutely will be needed for a specific purpose in the future), if it would be a disaster if you were not eventually reimbursed.
As you consider all of these, keep in mind that attorneys' fees are reimbursable under the IDEA, but fees paid a non-attorney parent advocate are not. So sometimes, taking the least expensive course in the short run will cost you more long term.